ePASSPORTS
High-secure passports to protect your identity
Today's environment is marked by sophisticated crime of counterfeiting; hence, it became even more important for a country to provide its citizens passports that feature the highest security level to protect them against identity theft. Toppan Futurecard's aim is to support governments by offering them state-of-the-art and high-secure electronic passports, following the specifications set by the International Civil Aviation Organization (ICAO) and ISO standards. To offer our customers value-added products, systems and services, we continuously promote research and development activities to satisfy future needs.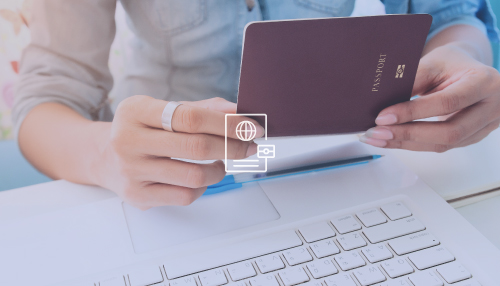 MOVING TO THE NEXT GENERATION OF ePASSPORTS
Toppan FutureCard offers latest generation Supplementary Access Control (SAC) ePassports having highly reliable and advanced security features. All our passports are Logical Data Structure (LDS) ready and customizable according to our customers' needs and design preferences.
KEY FEATURES
Toppan FutureCard's passports employ the latest technology and most advanced materials with regard to covers and eCovers, inlays, data pages and visa pages.
Following high quality standards and in-house qualifications
Full ICAO and ISO compliance
Advanced covert and overt security features
SECURITY FEATURES
To make sure that the passports we provide our customers are forgery-proof, we equip these fully customized documents with physical and digital security features.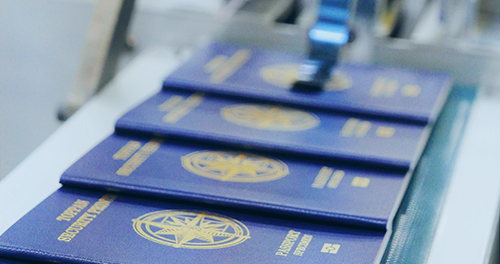 Latent Image
Intaglio Printing
IR Visible & Invisible Ink
Multicolours Rainbow Printing
Line width Modulation Pattern
Customized Artscreen
Fluorescent UV Pattern
Positive & Negative Variable size Microtext
Taggant Ink
Guilloche Pattern
Three Patterns Hidden Image
Black transfer ribbon with UV and/or red ink
100% polyamide or cotton sewing threads
2-tones or multi-tone tamper-proof watermark
Iridescent, Holographic and Fluorescent stripes on paper surface