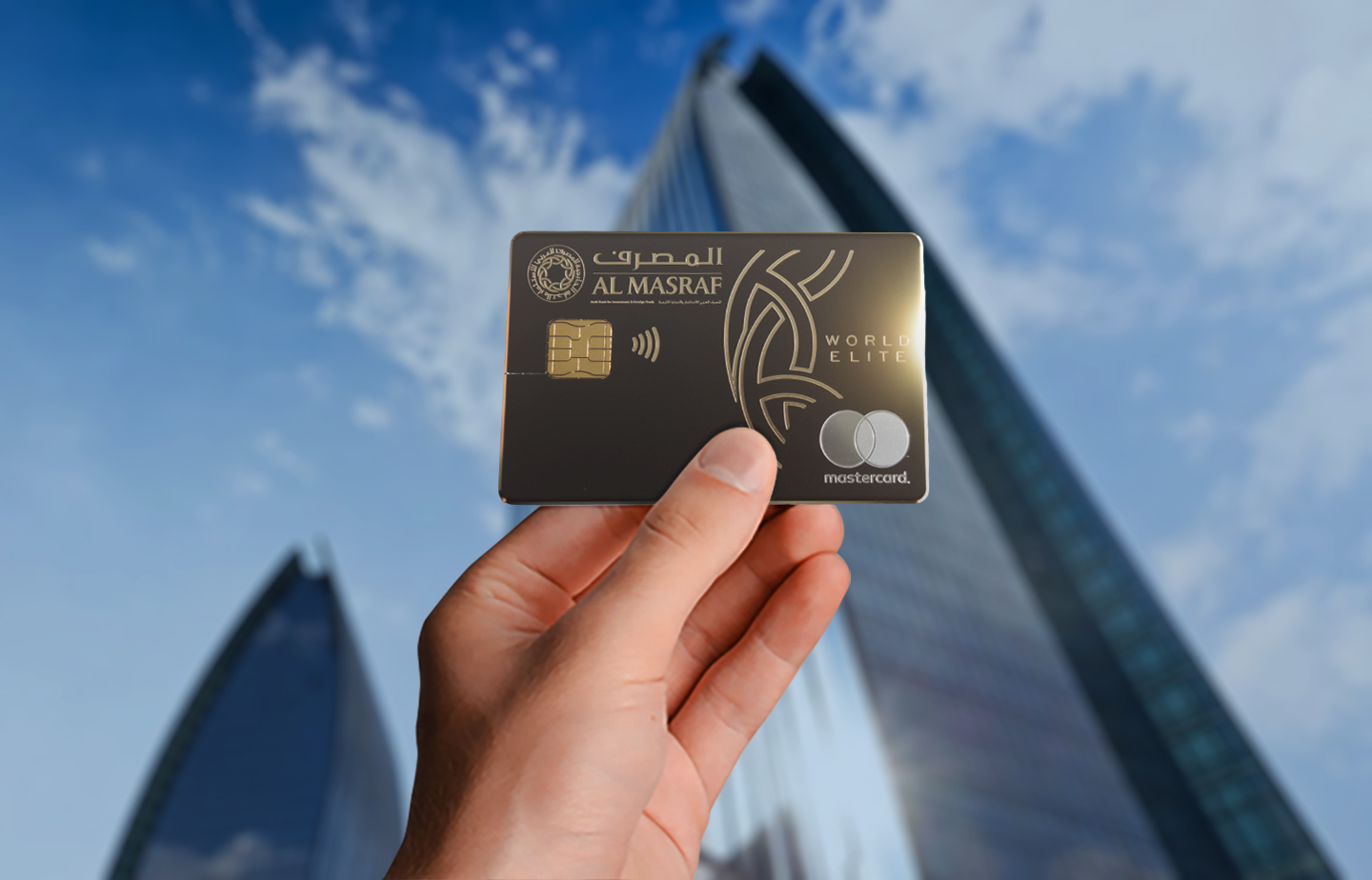 Toppan FutureCard and Al Masraf collaborate to launch
Full Metal Dual-Interface Payment Card
FutureCard Ind. LLC, a Toppan Company, and UAE-based global end-to-end card solutions provider, has been selected by the Arab Bank for Investment & Foreign Trade (Al Masraf), a financial institution head-quartered in the UAE, to provide them with Full Metal Dual-Interface Payment Cards.
Together with Al Masraf, Toppan FutureCard jointly introduces a Full Metal Dual-Interface Payment Card to attract customers that are in search of a luxury payment card with exceptional technical characteristics. Backed by longstanding know-how regarding product development, production, and design, Toppan FutureCard was able to create an attractive, high-quality Full Metal Payment Card with no compromise on the functionality and the card security.
"We are pleased to partner with Toppan FutureCard to be one of the pioneers in providing Full Metal Payment Cards in the GCC. ", says Mr. Andrew McKechnie, Chief Retail Banking Officer of Al Masraf, who added "providing our high net worth clientele with the highest quality of service has always been the utmost priority of Al Masraf."
The use of metal cards is gaining further attraction in today's payment landscape, since they signify luxury and symbolize premium, elite status. Metal Cards are adding a whole new dimension to the payment card market. Leveraging new form factors and materials enhance customer experience and serve as a market differentiator in the payment card space.
"Being one of the pioneers in providing Full Metal Payment Cards in the GCC makes us, together with our partners, one of the forerunners in the luxury payment card field. We are contented to launch this special card with the collaboration of our loyal partner Al Masraf, and we are delighted to offer the market a Full Metal Dual-Interface Payment Card that overwhelms in terms of design, security and technology", says Hassan Mokdad, CEO at Futurecard.
___________________________________________________________________________________
ABOUT AL MASRAF
Arab Bank for Investment & Foreign Trade, Al Masraf, was established in November 1975 and started its banking operations according to the Federal Decree no. 50 issued and signed by His Highness Sheikh Zayed Bin Sultan Al Nahyan in 1976. Today, Al Masraf offers a full range of financial services including Consumer Banking, Corporate Banking, Islamic Banking and Treasury and Investment services to help our customers build and manage their finances.
ABOUT FUTURECARD
FutureCard Ind. L.L.C., member of Toppan Group, is a UAE based global provider of end-to-end card solutions with the focus on payment, ID, transport, telecom, loyalty, and retail. Since 2003 FutureCard is designing, manufacturing and customizing high quality and cutting-edge smartcard technologies and solutions.
Please contact us for more information: info@futurecard.com