CARD PRODUCTS
State-of-the-art cards for every application
Toppan FutureCard provides cards for all kind of applications, such as payment and banking, identification, transport and access, telecom, as well as loyalty and retail. Once entrusted with customer's cards needs, our committed team focuses on delivering innovative, high-end, and fully compliant products. Clients approach us knowing that our standards are proficiency, speed of service, and security.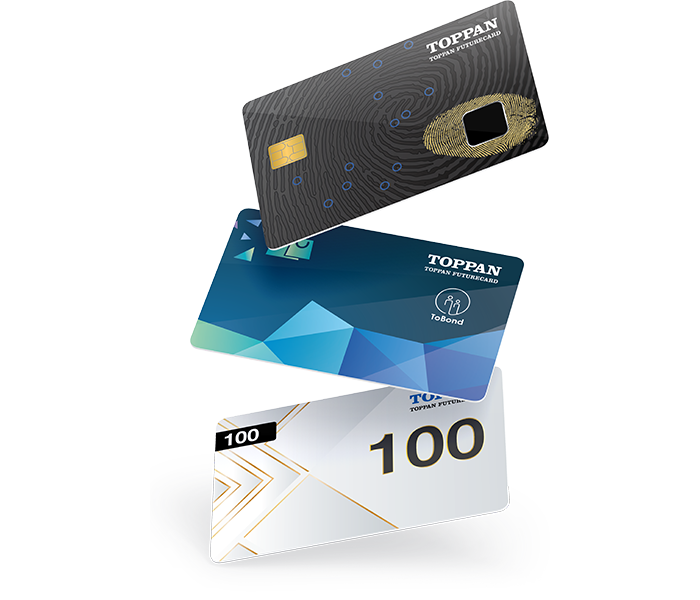 CARD TYPES
Toppan FutureCard is committed to providing all kind of customized cards;
from paper, to plastic through to state-of-the-art smart cards for various applications.


CARD APPLICATIONS
Toppan FutureCard provides cards for all kind of applications