PAYMENT & BANKING
Secure payment in a globalized world
In this swift day and age, secure cards are of utmost importance in the payment and banking field. Because of its convenience and security, payment by card has almost taken over cash transactions.
As a certified MasterCard, Visa, UnionPay, Gimac and Mercury card manufacturer and personalization bureau, Toppan FutureCard is dedicated to serving banks and financial institutions with all their payment card requirements. We offer our clients a complete range of state-of-the-art, premium quality cards and other form factors, such as wearables, featuring cutting-edge technology.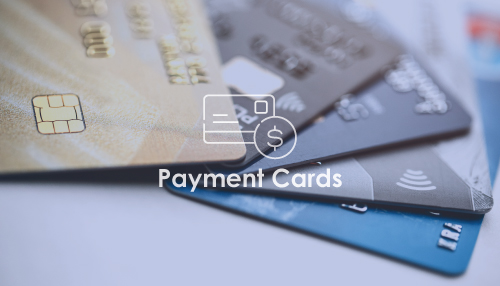 Customers can choose from various card technologies, such as basic magnetic stripe cards, contact chip cards, to dual-interface and biometric cards. While being fully compliant with the industry standards, we provide personalized artworks as well as special security and design features to elevate the end user's experience.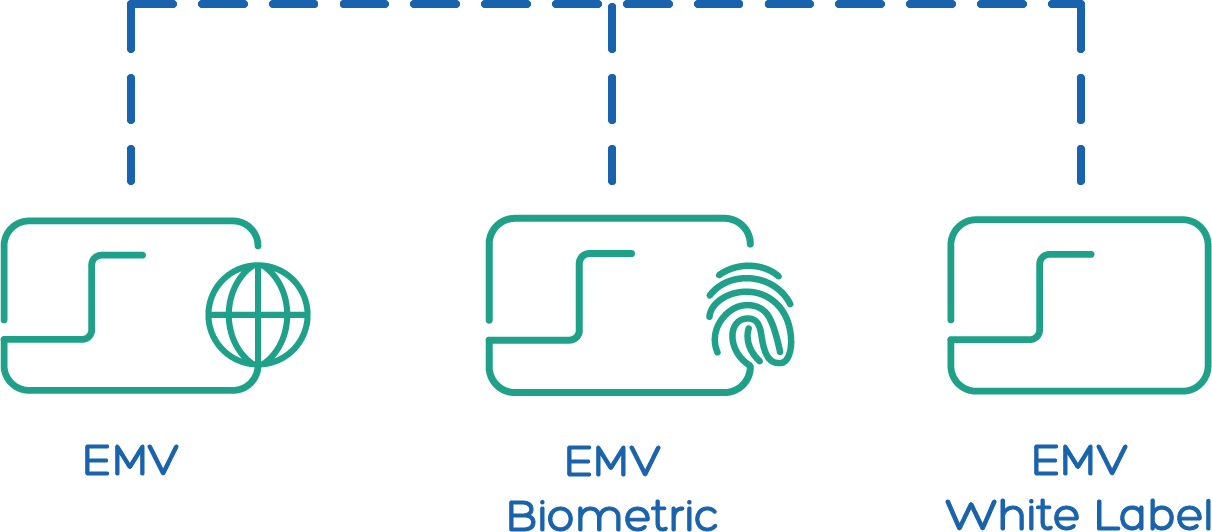 PAYMENT CARD TYPES
Toppan FutureCard offers payment cards featuring cutting-edge technology
Toppan FutureCard offers highly secure EMV (Europay, MasterCard and Visa) compliant cards that ensure swift, dependable and secure payment transactions. In addition, our EMV chip platforms can accommodate other smart card applications which can be used in various industries, such as retail, transport, and Identification.
Our cutting-edge biometric cards use fingerprint authentication to allow highly secure and PIN-less monetary transactions. They are the safest and most convenient type of banking cards, since they virtually eliminate any chance of fraud and theft.
Toppan FutureCard's white label cards are off-the-shelf private-label payment cards used domestically where closed-loop card issuers benefit from having total control over their payment networks. Toppan FutureCard provides payment networks with the experience and expertise to seamlessly deploy their EMV Common Payment Application (CPA) cards.

PAYMENT CARD OPTIONS
Discover the various card options, solutions and services we offer with regard to our payment cards.