FACILITIES & CAPABILITIES
Catering to your end-to-end solution needs
We are serving a demanding market in constant surge with distinctive cards, secure documents, pioneering end-to-end smart solutions and expert services. Government agencies, financial institutions, telecom operators, retailers and other businesses throughout the world entrust us with the delicate mission of providing secure products, solutions and services.
Toppan FutureCard offers a wide range of solutions and services to cater to the needs of various industries. We are continuously developing and adapting to the changing market conditions to always deliver the best-in-class services in the market to you.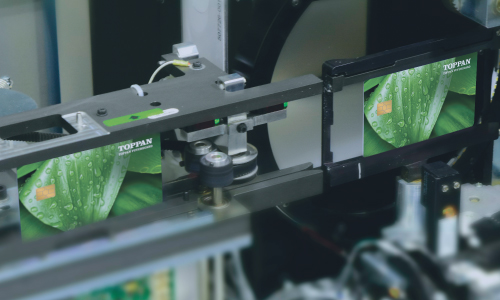 We direct our global activities from our Hong Kong headquarter and facilities all over the world where the planning, designing, creation and manufacturing are being done.
To serve and support our customers on a global scale, we have strategically distributed sales offices and corporate representatives in cities all around the world. Together with all Toppan portfolio companies we are able to provide our customers globally with all security related solutions.
We operate an 11,000 sqm state-of-the-art facility located in the Industrial Area of Sharjah, UAE
 The site is strategically situated on highway E311, connecting the emirates of the UAE, at 10 km of both Dubai Airport and Sharjah Airport, and 50 km of Jebel Ali harbor, perfectly positioned to ensure for flawless logistics to customers anywhere in the world.

The factory undergoes routine security audits and certifications from international organizations according to industry standards. It is equipped with smart management and security systems with direct links to law enforcement and safety authorities.