ABOUT US
From a recharge cards supplier to an end-to-end solutions provider
FutureCard was founded in 2002 as the pillar company of ENPI Group (Emirates National Plastic Industry) with the mission of producing recharge cards to telecom operators. In no time, the company became a certified payment cards manufacturer for both MasterCard and Visa.
Over the years FutureCard has continued significant expansion of its territories and product portfolio ranging from payment cards, IDs, transport and access cards, telecom cards, commercial cards, and all kind of smart cards. In 2018, FutureCard opened the door to a new full-fledged manufacturing and supply chain facility with an additional monthly capacity of 10 million smart cards.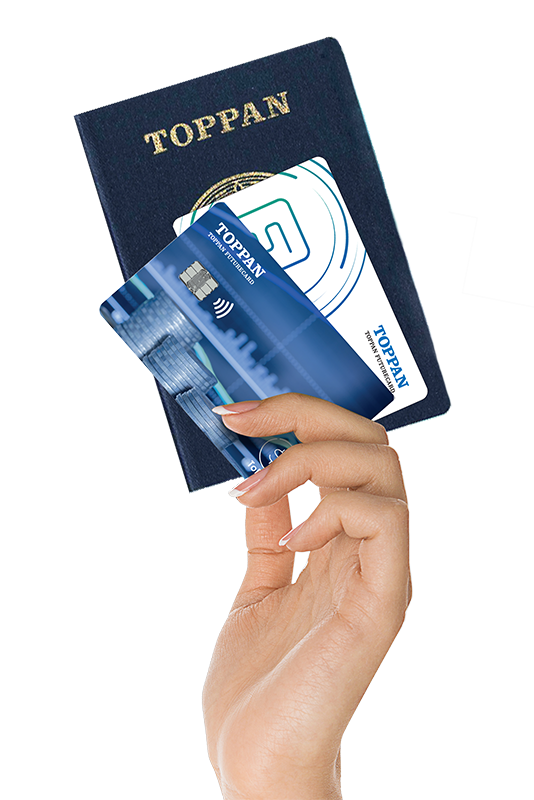 Our journey from being a simple recharge cards manufacturer to a global smart solutions provider for all kind of cards, secure documents, payment and banking systems, government related systems as well as brand protection is proof of our unwavering development in terms of technology and innovation.
In view of that, end of 2019 we became part of Toppan (Nikkei 225 – TYO: 7911), the Japanese global leader in printing & security. FutureCard has been acquired by Toppan Gravity, the investment platform of Toppan Leefung – a wholly-owned subsidiary of Toppan. The acquisition makes FutureCard together with Toppan one of the forerunners in the payment, transport and ID markets while enhancing the group's business growth and performance.
<! ========= Cool Timeline Free 2.0.4 =========>
TOPPAN FUTURECARD TIMELINE
2002
FUTURECARD INCEPTION
Established as a member of ENPI Group
2003
PAYMENT CARDS
VISA & MASTERCARDS Certifications (Magnetic Stripe Payment Cards)
2004
SIM CARDS
Delivered first FC-SIM to GSM & CDMA Mobile Network Operators
2005
INTERNATIONAL ASSOCIATIONS
Joined the international Card Manufacture Association – ICMA
2006
VISA EMV
Certified Visa EMV Card Manufacturer; Delivered First Chip Enabled Visa FC-Pay
2007
MASTERCARD EMV
Certified MasterCard EMV Card Manufacturer; Delivered First Chip Enabled MasterCard FC-Pay
2008
IDENTIFICATION CARDS
Delivered First FC-Sec PolyCarbonate ID Card with High Security Features
2009
VISA DUAL-INTERFACE
Certified VISA EMV Dual-Interface Card Manufacturer; Delivered First DualInterface Visa FC-Pay
2010
MASTERCARD DUAL INTERFACE
Certified Mastercard EMV Dual-Interface Card Manufacturer; Delivered First Dual Interface Mastercard FC-Pay
2011
QUALITY & SECURITY
Certified Card Quality Management – CQM & GSMA Security Accreditation Scheme – SAS
2012
ENVIRONMENT, HEALTH & SAFETY
Certified ISO 14001 Environmental Management and OHSAS 18001 Occupational Health and Safety
2013
SECURE PERSONALIZATION
Certified PC/DSS Payment Cards for the Personalization of Payment Chip Cards; Delivered First Fully Personalized Banking Chip Card
2014
TRANSPORT CARDS
Qualified Manufacturing of Contactless Cards; Delivered First Contactless Metro Card
2015
CHINA UNIONPAY
First China UnionPay – Cup – Certified Manufacturer in the EMEA
2016
CARD SOLUTIONS
Delivered First Health Smartcard; Introduced HCE, ID and Payment Cards Managed Service and Solutions
2017
FC NEW FACILITY
Started with the Construction of the New Card Manufacturing Facility
2018
FULLY OPERATIVE NEW FACILITY
VISA, Mastercard, UPI Certification on new facility; PayPAk and Ghlink(GHIPSS) Certification
2019
ACQUISITION BY TOPPAN
FutureCard becomes a Toppan Company