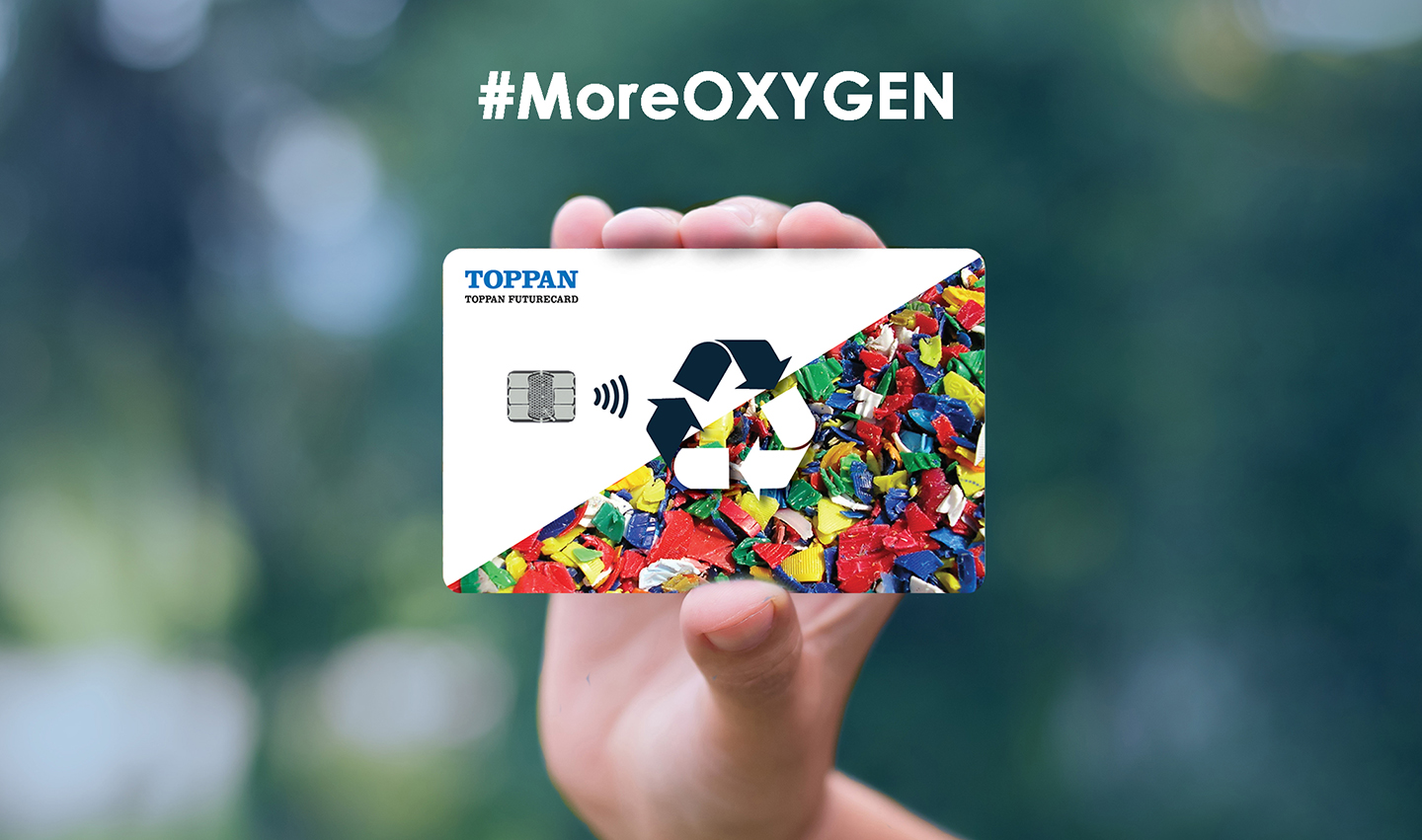 Toppan FutureCard provides leading financial institutions in the EMEA region with 100% Recycled PVC Payment Cards
Dubai, February 2021 – FutureCard Ind. LLC, a Toppan Company, and UAE-based global end-to-end card solutions provider, has been selected by leading financial institution in the EMEA region, as their eco-friendly recycled PVC payment cards supplier.
Card transactions continue to play a key role in the payments ecosystem as recent trends suggest that cashless payment will soon replace physical cash. More and more payment cards are being tapped or swiped on a daily base all over the world. Hence, as a smart card provider producing millions of plastic cards on a monthly base, developing an eco-friendly strategy to protect the environment became one of our main concerns.
In light of this, Toppan FutureCard has successfully provided financial institutions in the EMEA region with recycled PVC payment cards, allowing banks to enhance their offering through 'responsible' products. This represents an important step forward in making the world a more sustainable place.
As a company striving to continuously fly the flag for nature and sustainability, Toppan FutureCard further focuses on providing its customers with greener payment solutions. "We are pleased to offer environmentally friendly payment cards, made entirely from recycled PVC, while maintaining superior card quality and resistance combined with cutting-edge technology and features", states Jean-Pierre Ting, Managing Director of Toppan FutureCard , who added "by producing eco-friendly cards, we aim to reduce the company's carbon footprint and contribute towards a greener world."
___________________________________________________________________________________
ABOUT TOPPAN FUTURECARD
FutureCard Ind. L.L.C., member of Toppan Group, is a UAE based global provider of end-to-end card solutions with the focus on payment, ID, transport, telecom, loyalty, and retail. Since 2003 FutureCard is designing, manufacturing and customizing high quality and cutting-edge smartcard technologies and solutions.
Please contact us for more information: info@futurecard.com