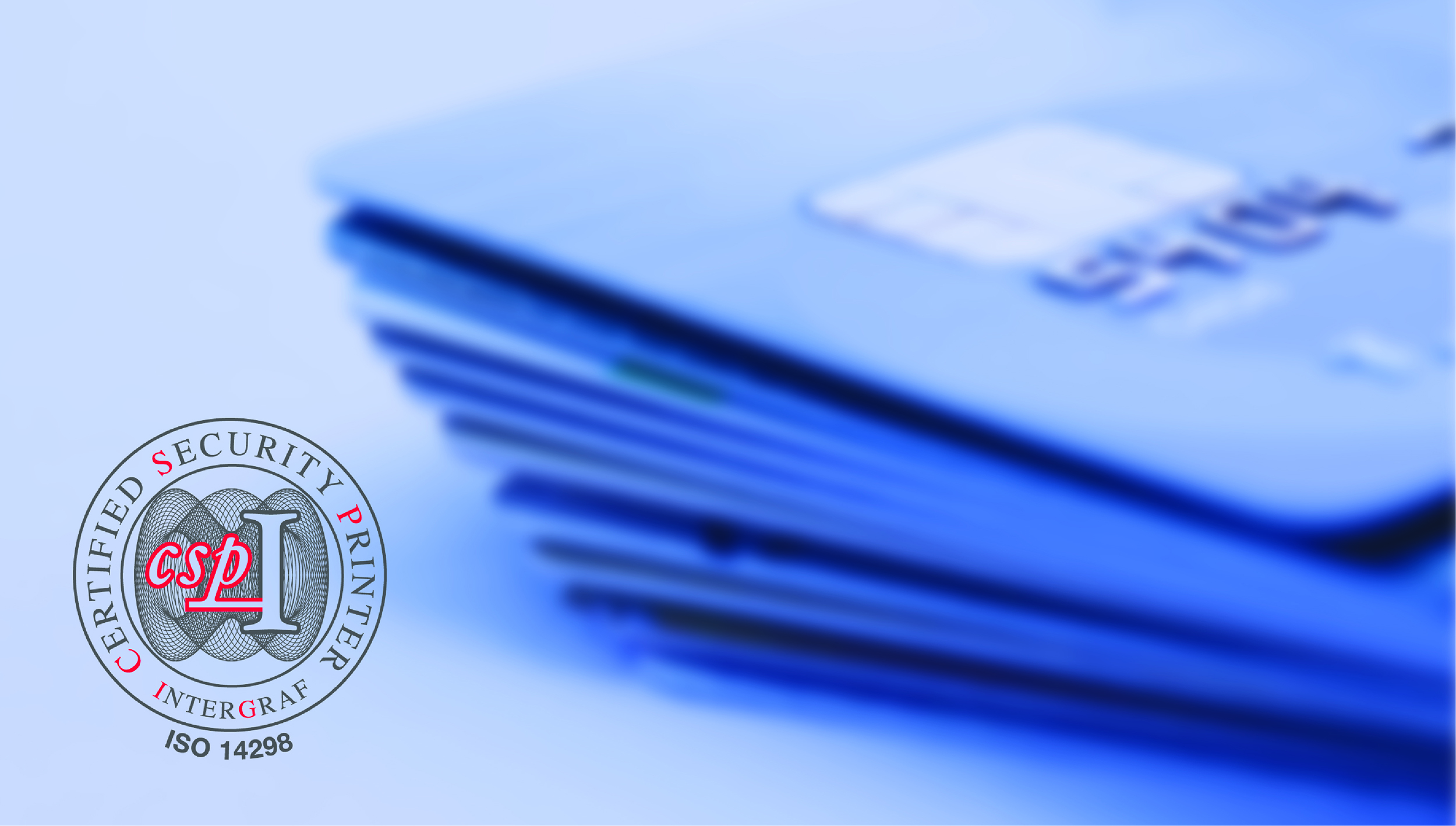 Toppan FutureCard Receives Highest-Level Security Certification for Manufacturing and Personalizing ID, Banking,Transport and GSM SIM Cards
Dubai, May 2021 – FutureCard Ind. LLC, a Toppan Company, and UAE-based global end-to-end card solutions provider, is now part of the exclusive group of companies certified according to Intergraf's ISO 14298 for the management of the security printing processes. Intergraf is a non-profit association representing 20 printing associations in 19 European countries with headquarter in Brussels and acted as initiator of certifications for the security printing industry.
Security is one of the central issues when it comes to high-security printing. To generate tamper-proof smart cards, Toppan FutureCard follows a holistic security approach throughout the entire production value chain of its state-of-the-art smart cards. Aiming at generating the highest security standard to protect sensitive data and operations, the company regularly undertakes verified internal and external audits, accompanied by internationally recognized certificates.
By obtaining the highest-level security certification, ISO 14298, Toppan FutureCard endeavors to ensure a reliable manufacturing and personalization of ID, banking, transport and GSM SIM cards for governmental and non-governmental organizations. Together with Intergraf, the accrediting body of this certificate, the company contributes to fight against counterfeiting and the unauthorized use of smart cards.
"Being one of the select companies world-wide to obtain the ISO 14298 certificate from Intergraf, with government level, is proof of our unwavering commitment to professionalism, excellence, reliability and to continuously maintain high security standards. Dedicated to providing secure end-to-end solutions, we wholeheartedly stand for what we promise", says Jean-Pierre Ting, Managing Director of Toppan FutureCard.
Receiving this valued certificate enables Toppan FutureCard to offer more-and-more secure smart cards on a global scale.
___________________________________________________________________________________
ABOUT INTERGRAF
Intergraf is a not-for-profit association representing 20 printing associations in 19 European countries. The company is based in Brussels and interacts with European institutions to promote and protect the interests of the graphic industry. Intergraf is defining standards for the industry by offering ISO 14298 & CWA 15374 certification to security printers, in addition, they organize one of the largest events on currency and identity documents world-wide.
ABOUT TOPPAN FUTURECARD
FutureCard Ind. L.L.C., member of Toppan Group, is a UAE based global provider of end-to-end card solutions with the focus on payment, ID, transport, telecom, loyalty, and retail. Since 2003 FutureCard is designing, manufacturing and customizing high quality and cutting-edge smartcard technologies and solutions.
Please contact us for more information: info@toppangravity.com